Moushera Maaraba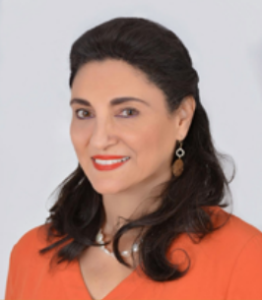 Ever since ancient civilization when Egyptians created papyrus paper to document, teach, and communicate their knowledge and discoveries, it is evident that Egyptians were the first "Influencers!"
The combination of an American upbringing including complete education through my Master's in Business Management at Michigan State University; working over ten years achieving success in Corporate America followed by two decades of achieving professional success in Egypt, has given me a unique edge in identifying interesting trends and promising opportunities.
Connecting ancient and modern Egypt though the masterpieces of contemporary Egyptian Artists using papyrus paper, as a form of unity between each artist and their masterpiece – a medium many of which haven't used before – shares a Modern aspect of Egyptian advancement to a new audience, allowing Egyptians abroad to connect with their heritage, and non- Egyptians to learn about Egypt in an innovative way.
The Egyptian Art Scene is surprisingly unfamiliar to many. Through in-depth discussions with diverse audiences from various different social communities in the USA, I learned that there is sincere interest to connect more with it.
As a Collector and a big fan of the vibrant Art and Gallery scene, I've noticed a sort of Renaissance among emerging artists over the last few years.  I selected this group of talented Artists whose work uniquely stands out, each with their own individual style.
A painting in the home or business of an admirer will certainly provoke curiosity and discussions about Egypt with their friends, offering some insight to the abundant diversity Egypt has to offer. My sincere wish is to share treasures with an audience, who may not have had the chance to learn about Egypt's magnificent world of art, culture and other growth areas with strong potential. As a visionary entrepreneur, I strive to build bridges between the Egyptian and the American societies, cultures and people.
Launching 'Divine Art of Egypt' brought the art work of 12 contemporary Egyptian artists to showcase Egypt at its best to new audiences in America and Canada. Isn't art the optimal channel to outreach the world and attract us to mingle, exchange ideas and connect with a Global mindset? I am very happy to bring Egypt to you!
Moushera Maaraba, , Founder & Managing Partner